Do you have a 'stealth wealth' face?
16 JUNE 2023 | by ALISON IZZO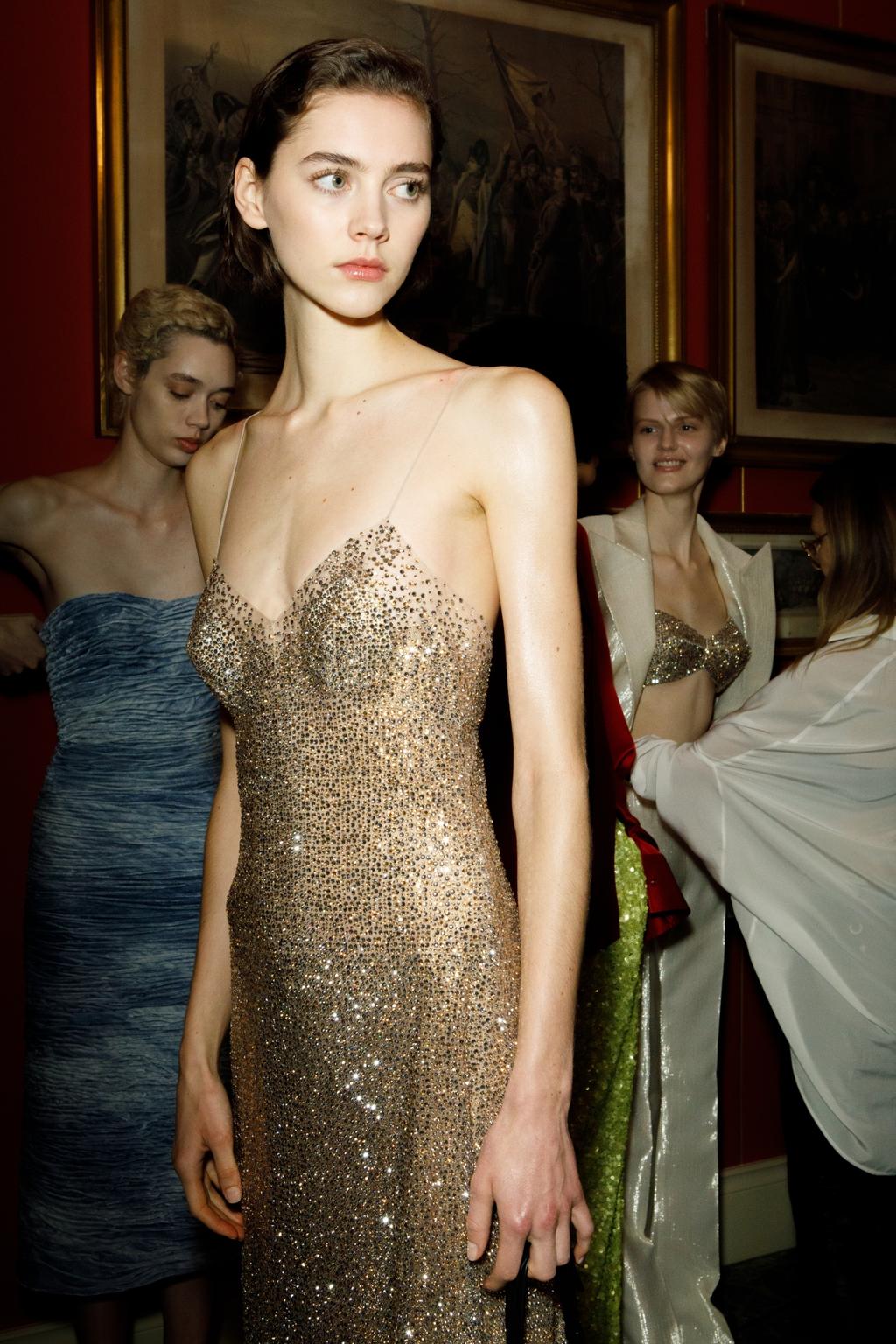 Succession gave us many things; the correct usage of the word 'capacious'. An instant online community who were just as hungry to dissect the latest (and most awful) machinations of the Roy family. And also—perhaps the greatest gift of all - a definition of the term 'stealth wealth' so clear, so instantly tangible you need to only flashback to Shiv Roy in her tonal beige cashmere, or Logan in his ultra-fine pinstripe suiting, to understand the understated flex that is logo-less dressing.

Much has been written about what quiet luxury means for the way we dress, and we all now understand the power move that is purchasing a Loro Piano coat over something more overtly 'luxurious'. However, this idea of expressing your wealth—and by extension your social status—has now made its way to our faces. Stealth wealth in the realm of beauty however, is far harder to define as there are no labels to covertly check behind a collar.

Good skin—the kind that doesn't require makeup to conceal blemishes, or heavy-handed contouring to enhance, has become the calling card of the super rich. #Richgirlskin quietly screams that you have the money for top shelf skincare—as well as the low-stress lifestyle to support a seven-step skincare regimen, regular trips to your skin therapist, and usage of a pricey at—home LED face mask.

Just like wearing high-end clothing with visible brand names, heavy-handed makeup application also suggests that the outer artifice conceals a deeper insecurity. And stealth wealth is nothing if not a flex of confidence.
Health is wealth
Sydney-based skin therapist Jocelyn Petroni has long been an advocate for a 'less is more' approach to beauty—long before Tom Wambsgans and his flashy but misguided watch gift choppered on to our TV screens. However, Petroni has noticed a recent uptick in clients to her eponymous Woollahra skin clinic wanting a less shouty approach to grooming.
"I subscribe to low maintenance beauty, which is definitely on the rise… Our clients demand real skin results, and they don't want to wear makeup to achieve a glowing look." Petroni adds that this shift to inner radiance breeds—but also requires—confidence, citing a generalised desire for"a paired-back beauty look, that removes the war paint and exposes our true authentic self, without filters… I remember the excitement I felt seeing Meghan Markle's freckles exposed on her wedding day through barely there makeup, we were finally starting to lean towards natural beauty and away from the Kardashian beauty movement."
Personally, Petroni is a proponent for a less-is-more approach too, saying "I don't wear much makeup; a simple tinted SPF over my skin, and tinted lip balm on my lips and cheeks is all I like to wear. My ultimate [style of manicure] is short, neat and buffed to perfection."
Petroni offers a service called 'the naked manicure', which foregoes polish in favour of a gentle buffing and polishing process which brings up the natural shine of the bare nail bed—a shocking change for anyone who's been wedded to their fortnightly Shellac, gel or acrylic manicures.
But like all things that look effortless, there's an unsaid amount of work (and money) required. "It takes consistency and commitment to achieve your ideal skin; following a personalised prescription of products and treatments that actually deliver results… Outward beauty is a sign of inner health and happiness, which in my opinion is wealth."
The high end players
Kate Blythe, Mecca's chief marketing officer, has seen this want for perfect skin play out locally in the skincare market too, and the cost isn't putting Australians off. Brands offering lotions and potions that cost hundreds of dollars per jar are being taken up enthusiastically. "We have seen a surge in the popularity of luxury skincare brands and products which we predict will continue to grow…